Jungle Jim is ready to go on another adventure with his animal friends, but this time they're throwing a Christmas party in the jungle. Join Jungle Jim and his friends as they get ready to celebrate the holidays with some fun!
"Are we all here?" Jungle Jim asked.
"I've got the Christmas cookies!" Scratch the Porcupine said.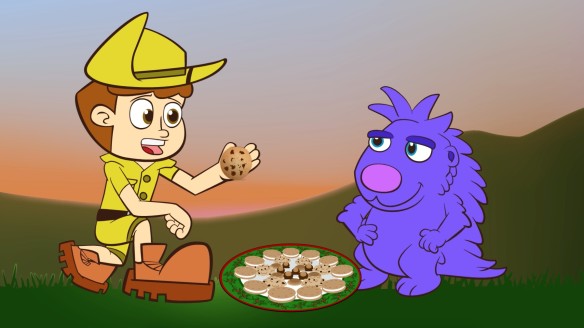 Stripes responded, "I have all of the Santa hats."
"I brought the decorations!" Flip said while putting his bag of paper snowflakes down.
"Where's Dash?" Jungle Jim asked and looked around.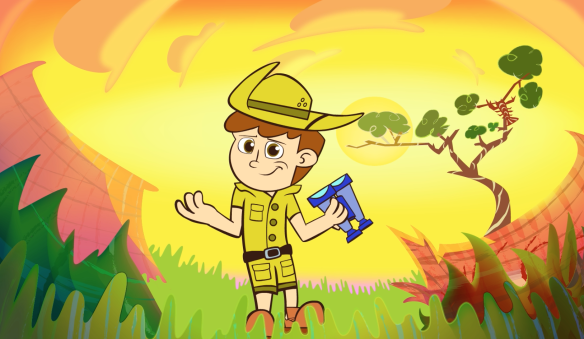 They all looked around for Dash, but Jungle Jim said he would go search for her while they set up for their party.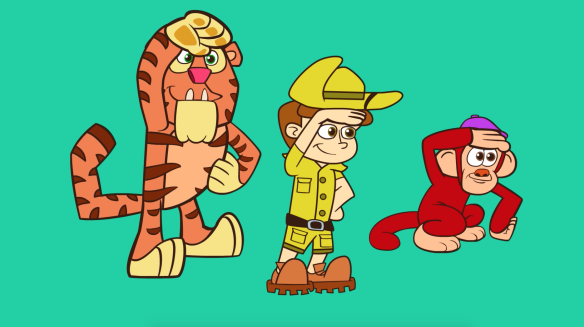 "Here she is!" Stripes exclaimed.
"Sorry everyone! My excellent eyesight would have gotten me here faster, but I ran into a couple other friends in the jungle to join our party," Dash said.
"Can I call my group of friends over with my roar?" Flip asked.
"Of course, Flip! The more, the merrier!" Jungle Jim said with excitement.
Stripes gave every animal a Santa hat and Scratch passed out his Christmas cookies to all the animals. They thought they were so tasty and loved the different cookie designs.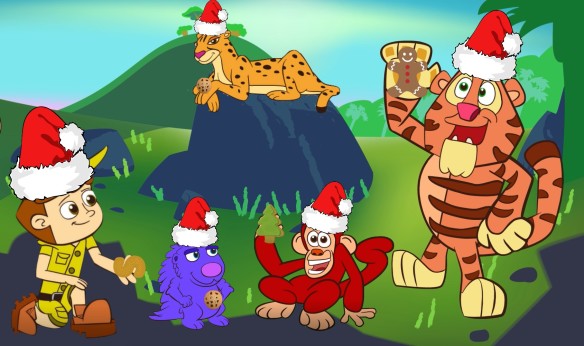 "These cookies look awesome, Scratch! How'd you make the Christmas designs?" Stripes asked.
"I used my quills to cut out the Christmas shapes!" Scratch replied.
Flip scattered his snowflakes everywhere and tossed them around all the animals.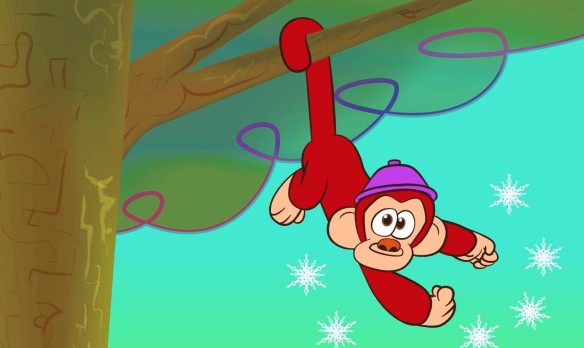 They pretended it was snowing while enjoying their cookies and playing hide and seek. Stripes and Dash helped Jungle Jim hide with their camouflage and they all continued to play and celebrate until it was time to go home.
Jungle Jim wishes you and your family a Merry Christmas and hopes you have a wonderful holiday. Join Jungle Jim on his next adventure with all of his animal friends to see where they go next. Stay up-to-date with what's going on in the jungle and explore with your favorite animals on his blog!